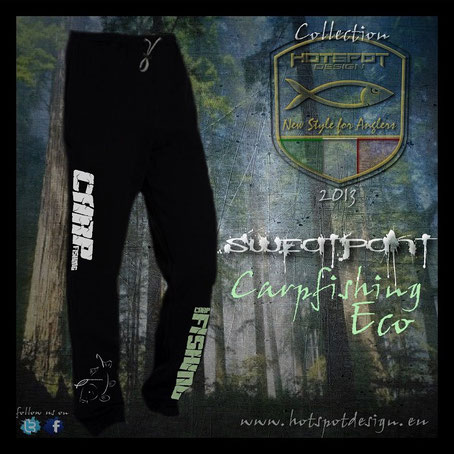 TECHNICAL SPECIFICATION
PRODUCT CODE TU01001
Jog pant CARPFISHING ECO
Jog pants 80% cotton, 20% polyester. Classic pants suitable for all occasions, heavy enough for rigid temperature.
Silk-screen printing with embossed words "Carp Fishing" in white color on the right leg, and green on the left leg. Carp drawing stylized near the right ankle, with Hotspot logo properly combined.
Embossed effect well in evidence for its dimensions. Soft and smart product perfectly matching with our Carpfishing Eco sweat, creating a suit of clothes characterized by a unique and modern design.
Jog Pant CARPFISHING ECO
available
delivery in 1-2 days1
SIMILAR PRODUCT